The Israeli-Swiss Association (GIS) is a service-oriented friendship organisation in Israel. The main focus is on strengthening bilateral relations between Israel and Switzerland.
The initial idea for our association was laid out on 27 December 2009 in Netanya. We aimed to start our association according to Israeli law within one year. The inaugural meeting took place at the King David Hotel, Jerusalem, on 3 April 2011.
The name derives from the German word 'Gesellschaft' which translates into association, society and also circle of friends. We enjoy all three aspects of our 'Gesellschaft Israel-Schweiz' and highlight it by using GIS as abbreviation of our Israeli-Swiss Association and the French Groupe Israël-Suisse throughout our activities.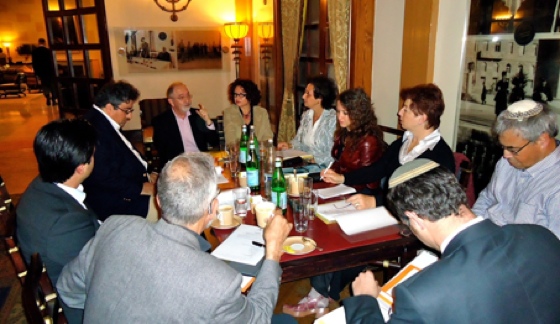 Israel-Switzerland: A Swiss Idea
Mrs Vreni Müller-Hemmi, former president of our Swiss partner association Swiss-Israel, came up with the initial idea of the Israeli-Swiss association.
The GIS considers itself as prime meeting point for Swiss who are interested in Israel
The GIS is non-political and non-religious and acts independently from the Swiss partner organisation
The GIS seeks to improve and strengthen the relations between Israel and Switzerland by addressing individuals, groups, business and political entities such as governments, members of the parliament etc. through

personal networking
presenting information about Israel
cooperation in the areas of culture, sports, youth and environment
business networking
Cooperation and partnerships
The GIS successfully joined forces with other institutions that focus on Israeli-Swiss relations. We aim to make most of these synergy effects!
Our partners are:
The Swiss Embassy
Swiss Consulates
Swiss Israel Association
Chamber of Commerce Israel-Switzerland & Liechtenstein
Chamber of Commerce Switzerland-Israel
Swiss companies in Israel
Israeli companies who seek to collaborate with Switzerland
Swiss Community SCI/Organization of the Swiss abroad (OSA)
Accredited local and foreign journalists who publish in Switzerland
A huge variety of associations in Israel, above all the Israeli-German Association IDG.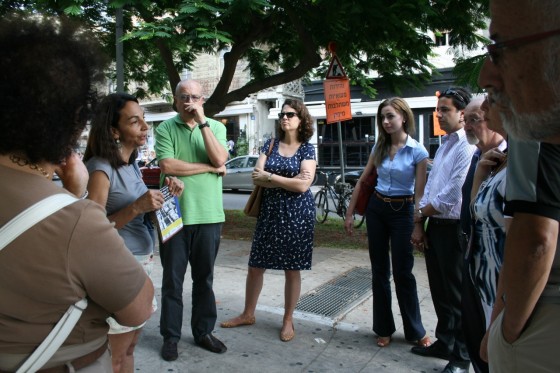 The GIS activities and projects

Promotion of Swiss social projects in Israel
We successfully initiated and supported the construction of the Swiss BrainPath concept in Israel – in collaboration with the Neve Eshkol organisation.
Read more about BrainPath Israel …

We also successfully initiated and supported the construction of 28 playgrounds for children in the war torn Eshkol region. Those children suffered massively during the "Operation Protected Edge" in summer 2014. The new playgrounds facilitate quality playtime and were financed by a joint fund raising activity with Swiss, German and US partners.
Read more about the new playgrounds: http://tinyurl.com/jm2l2jw

Special interest tours through Israel
We are happy to support your trip with our Hospitality and Romandie Desk for the French-speaking community in Israel. For this we cooperate with a trusted travel agency that specialises in tailor-made group tours. We'd like to highlight that we are well-versed at hosting German and English speaking visitors as well.
More info about the GIS Hospitality & Romandie Desk …

Weekly news-service 'Israel – Between the lines'
We provide up-to-date news in Israel on a weekly basis as well as a monthly in-depth report on various topics: business, science, culture, tourism, environment, sports or society. Experienced journalists are in charge of our German Weekly Israel Magazin (Israel Zwischenzeilen), French Weekly Israel News (Israel Entre Les Lignes), and the latest publication English Weekly Israel Magazine News Israel Between The Lines, which we distribute to visitors, our partner organisations, print – as well as online media.

However, we deliberately exclude political and military topics.

Our target groups are journalists, politicians, opinion leaders as well as the vast non-Jewish and the Jewish community. We further focus on bringing politicians and representatives of likeminded associations to Israel. They are, after all, the best ambassadors abroad. Only those who came and took the chance to make up their own mind about this country are able to read just the image towards reality.

Visit: IsraelBetweenTheLines.com

Annual General Meeting & Membership
Members of the GIS may suggest new members who are accepted once a year and mostly welcome. At the AGM the board, the chair of the board as well as the auditors are elected for one year.

Our office – get in touch:

Israeli-Swiss Association | אגודת ישראל-שוויץ | Gesellschaft Israel-Schweiz | Association Israël-Suisse
Office: c/o P.J Weil Ltd, 3 Rothschild, Tel Aviv 66881

/?php comments_template() ?>